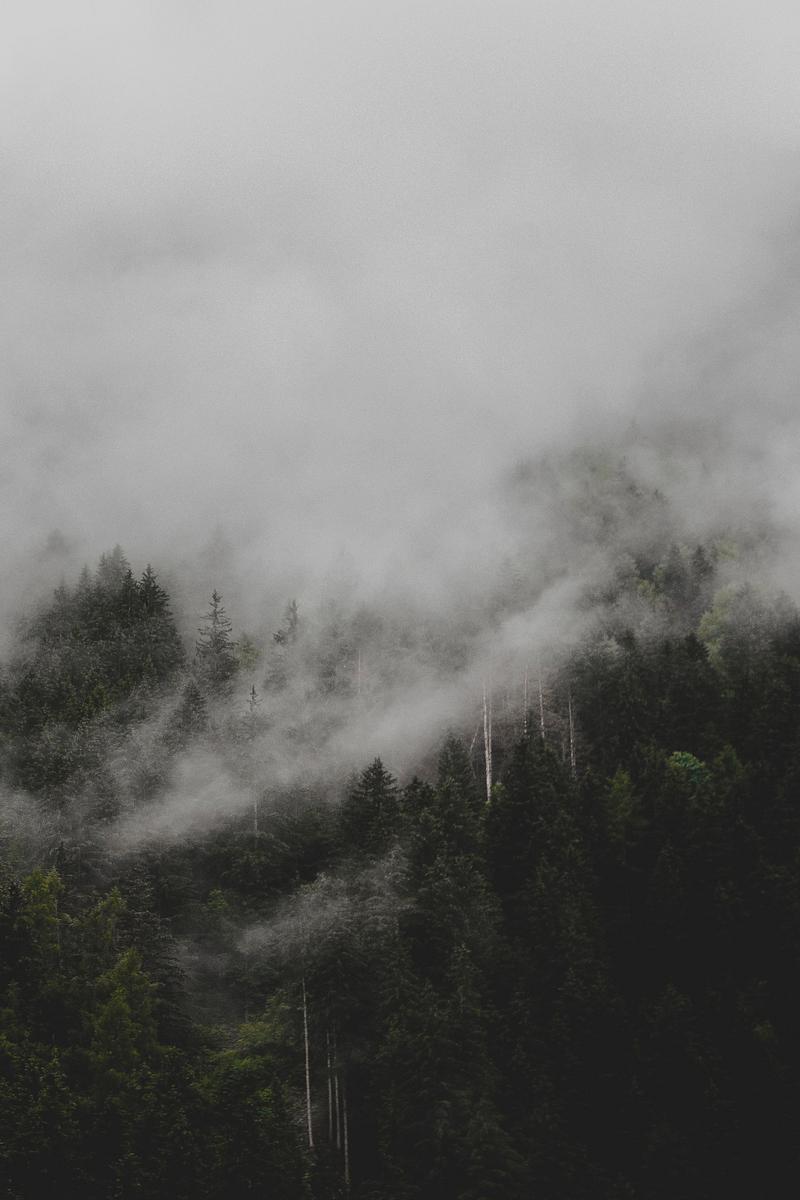 COURSES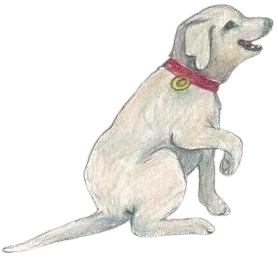 MONDAY
CANINE THERAPY
 Every Monday from 9:00 to 11:00 under the guidance of teacher Veronika Kučerová and her dog, Tessie, who successfully passed the Canisterapeutic dog exams.
The course is thematic, full of games, treats and fun. Canistherapy develops locomotor skills, fine and gross motor skills, mental abilities, communication skills and self control. It affects the improvement of mood, induces well-being and a sense of security, develops a protective and caring attitude, and fulfills the need for tenderness and much more.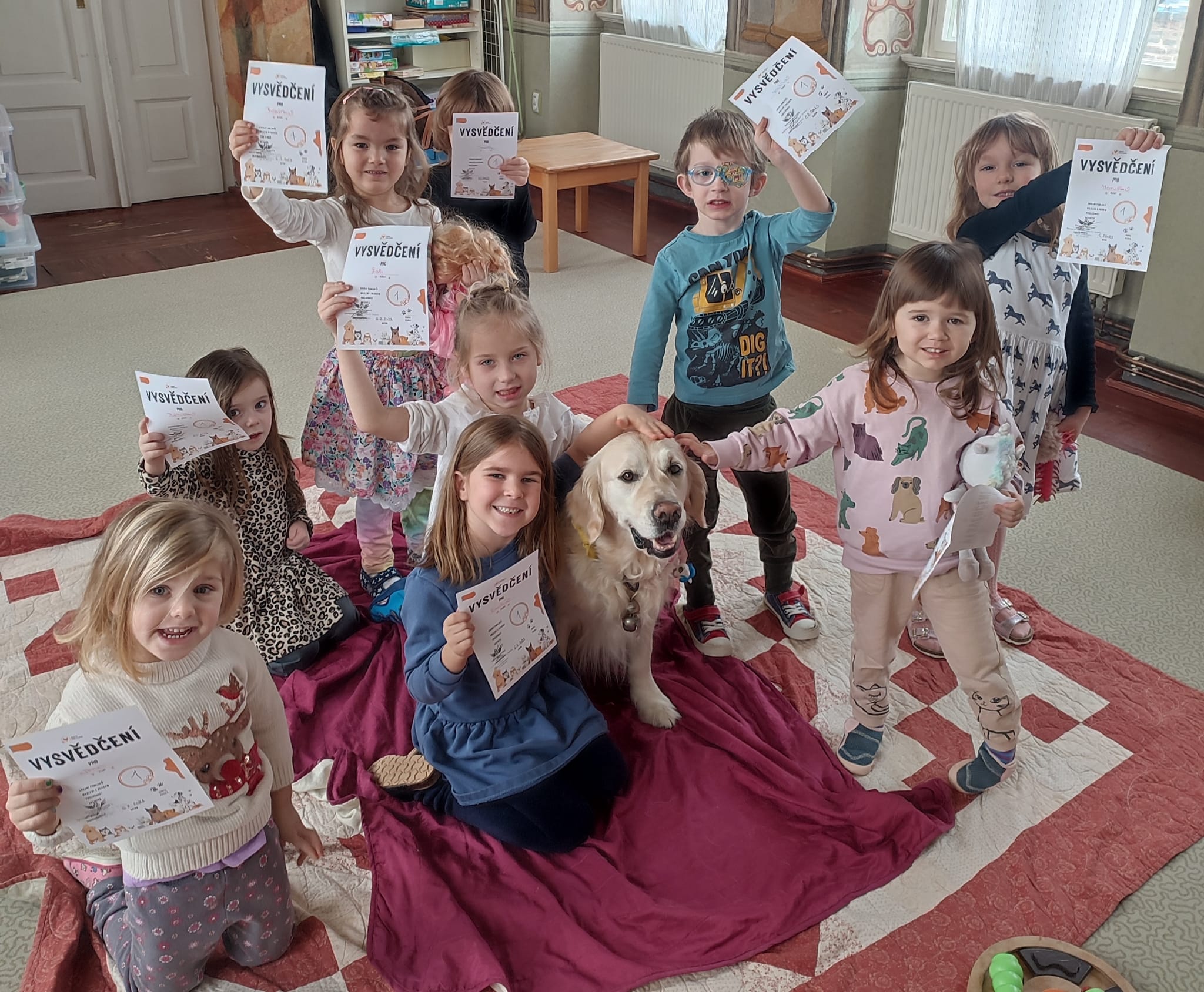 MUSIC ATELIER
In the afternoon, children have the opportunity to try many known, as well as, unknown musical instruments, sing, dance and have fun with Mr. Ephraim Goldin from 15:15.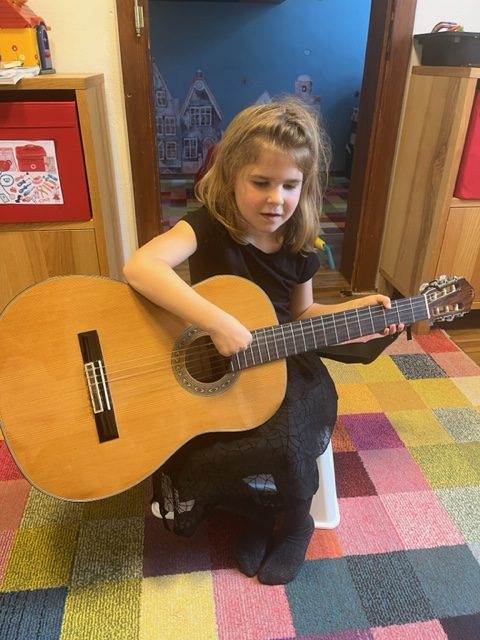 TUESDAY
HEALTH AND FITNESS
We alternate a course of balance exercises with elements of yoga and rhythmics. The course is led by an experienced lecturer Martina Voplatková from  10:45am.
During balance exercises we use aids such as balls and balance surfaces. Children learn to breathe well, practice proper posture and stretch all muscles. They also have fun with various songs and rhymes, mimic the movements of animals and phenomena in nature. These activities help to develop children's imagination and improve their memory and flexibility. This type of exercise has also been shown to reduce restlessness and anxiety. In addition, when performed regularly and correctly, these exercises lead to improved physical conditions and disease prevention.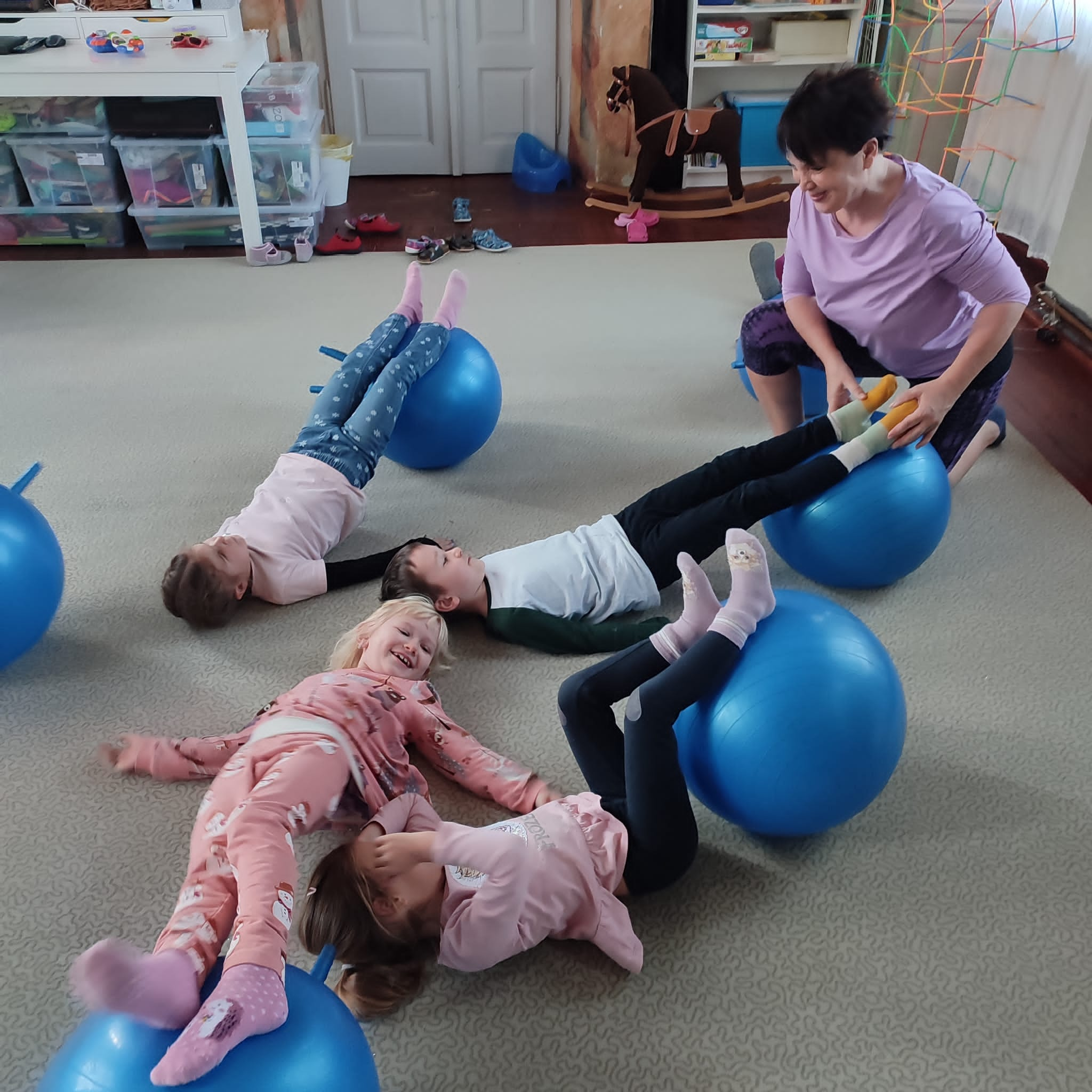 OUR FLUTE COURSE
Every Tuesday from 15:15 under the guidance of teacher Bára, who plays several musical instruments. The recorder is her favorite instrument, and she has been playing it since she was young.
The lesson is conducted in such a way that combines healthy breathing exercises, rhythmic exercises, singing songs and finger and motor exercises with the recorder. In the recorder circle, children get acquainted with this musical instrument naturally and gently. But above all, with the recorder, their natural musicality, sense of rhythm and intonation develop and the children are guided to breath correctly. At the same time, the development of communication, speech and fine motor skills are supported in a playful way.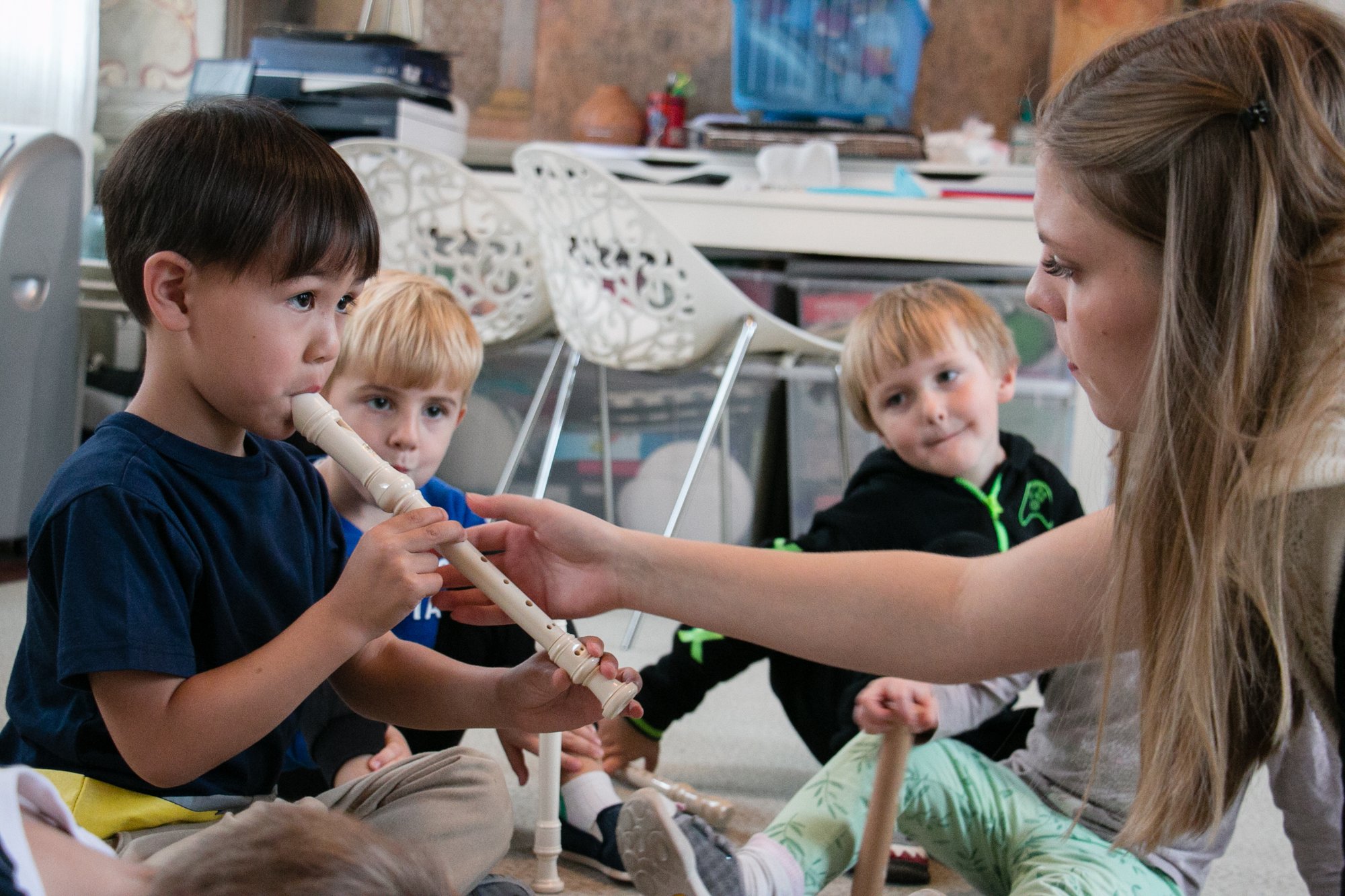 WEDNESDAY
SWIMMING
With children we visit a comfortable and fully- equipped swimming pool in the Jedlička Institute.
Here, under the guidance of a professional lifeguard, children learn basic swimming skills and at the same time have fun. This course is not included in the price of tuition. Every Wednesday from 9 am.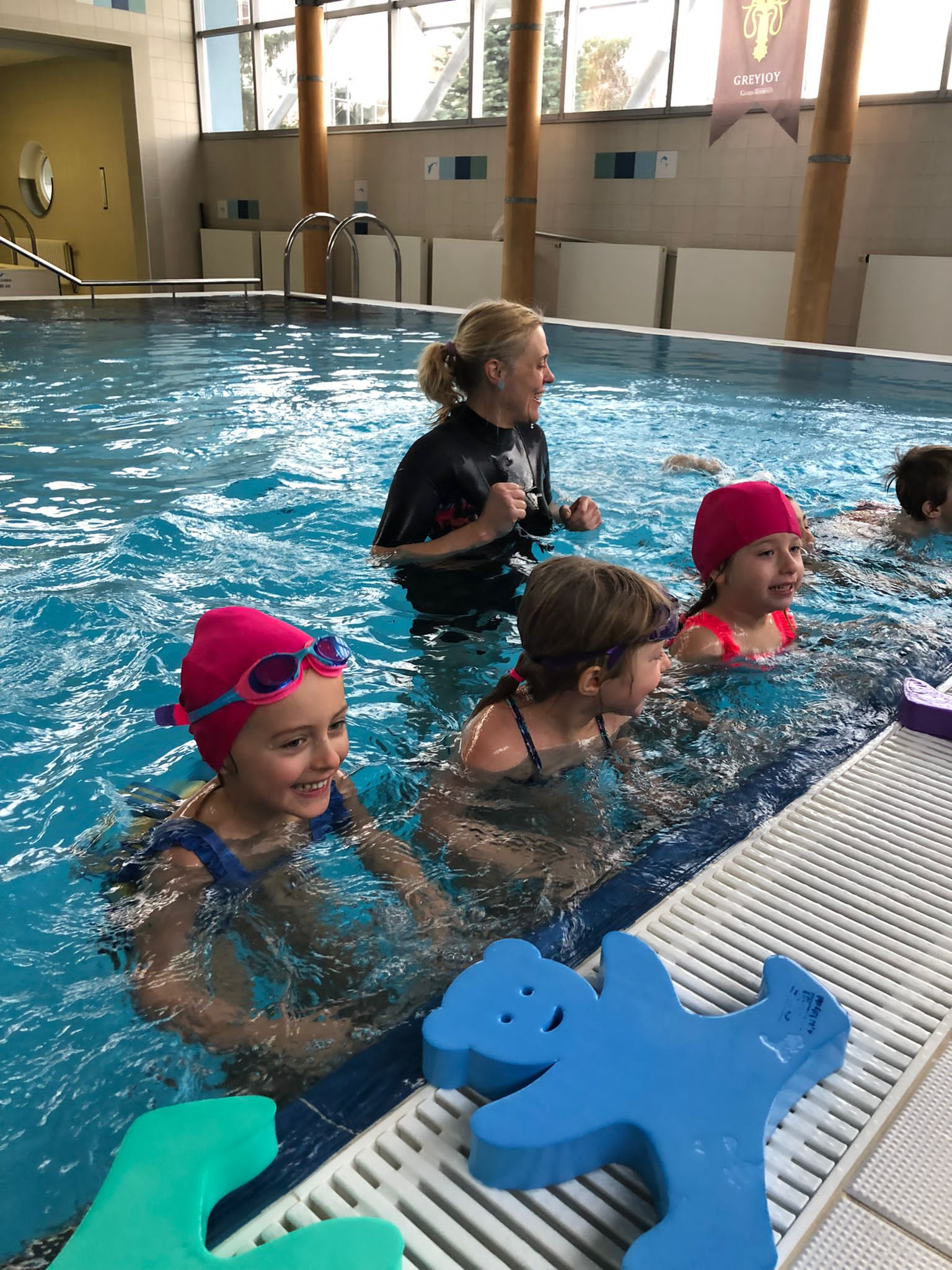 CREATIVE WORKSHOP
Children have the opportunity to try different techniques of painting, gluing, modeling from ceramic clay, modeling from natural materials and many other art techniques and work with various materials.
The circle is led by our teachers and assisted by English language teachers. Every Wednesday from 15:15.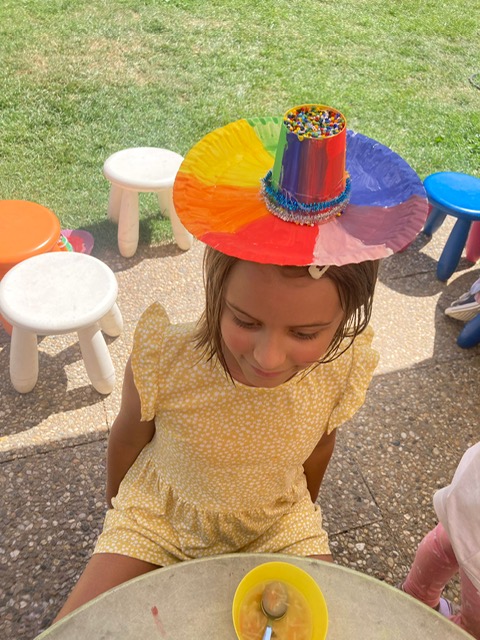 THURSDAY
SPORTS CLUB
In the sports club, children develop motor skills, general movement habits, skills and overall dexterity (monkey tracks, grip exercises, basic gymnastic and athletic exercises, etc. Children will also gradually learn to shoot, record and work with the ball in a playful way. The lecturer also devotes himself to compensatory exercises as part of the prevention of movement system disorders.The children gradually increase the dexterity and flexibility of the whole body, the ability to coordinate and the speed of reaction. Last but not least, the children learn cooperation in a team, sportsmanship and compliance with the rules.
Of course, we always pay attention to the safety of children.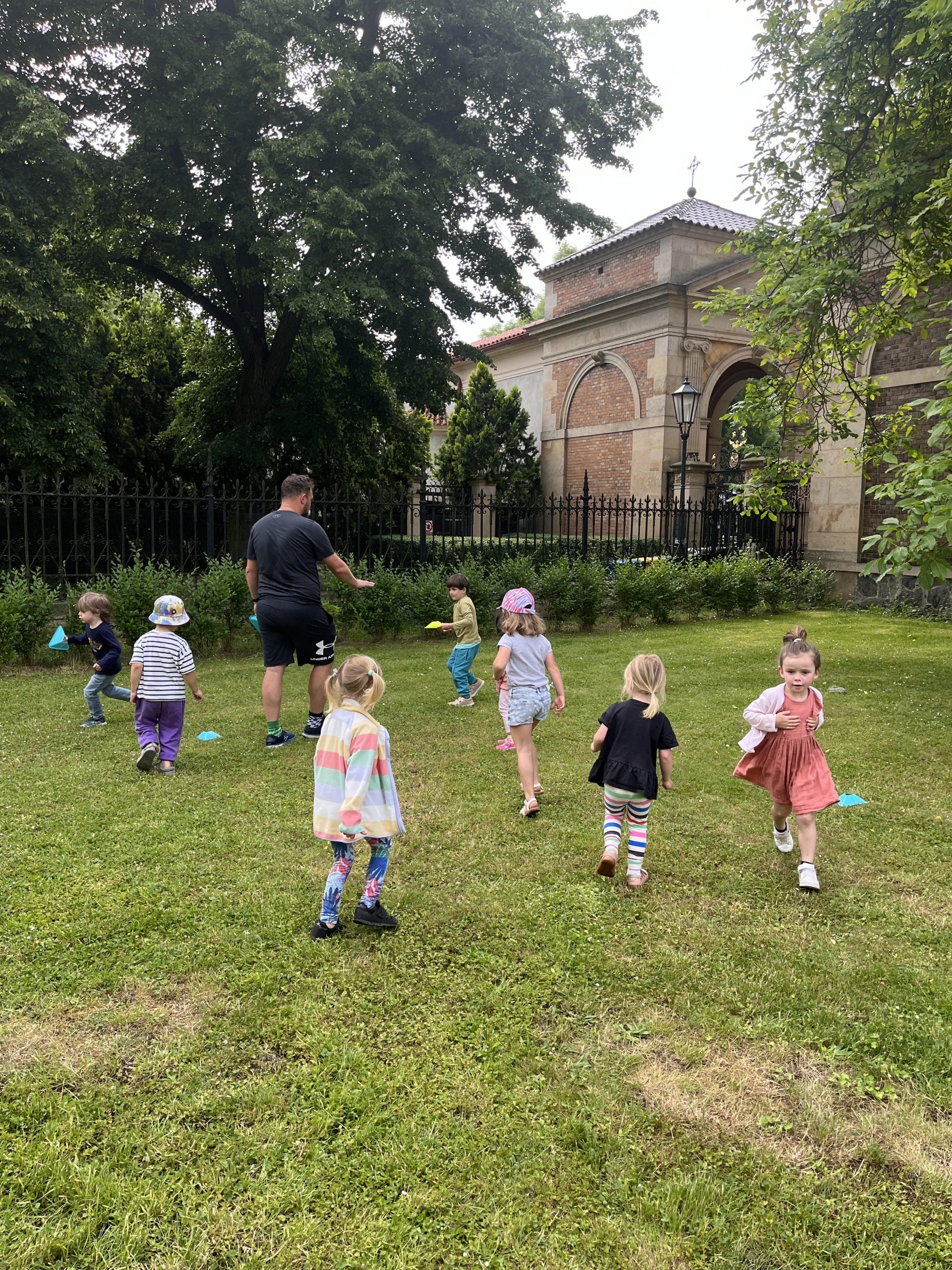 DANCING COURSE
Every Thursday from 15:15, dancer and choreographer Veronika Knytlová, who's also a mother with  much experience with courses for children, will lead.
The dance course is based on natural movement, children's imagination and the initial development of conscious work with the body. Through improvisations, natural movement, music and artistic elements, we will develop a special perception of each child's movement. We will connect common discoveries into an experience that will enable children to experience the spontaneous joy of dancing.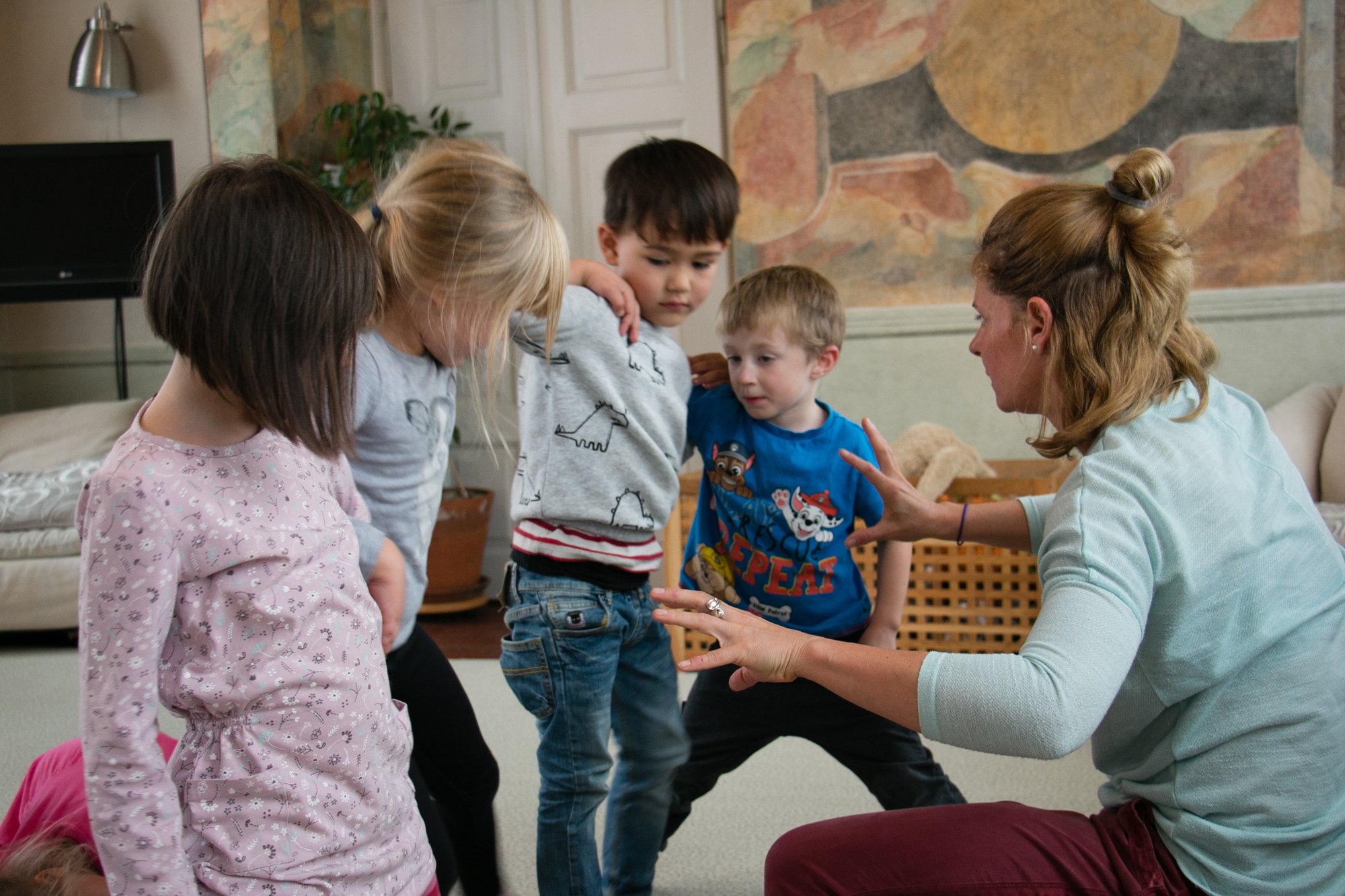 FRIDAY
LITTLE COOK
In this course, children take part in the preparation of meals and find out how ingredients needed for all kinds of goodies are used. The children prepare their own afternoon snack, which develops both imagination and fine and gross motor skills, they learn to count and, last but not least, they develop patience. Every Friday morning.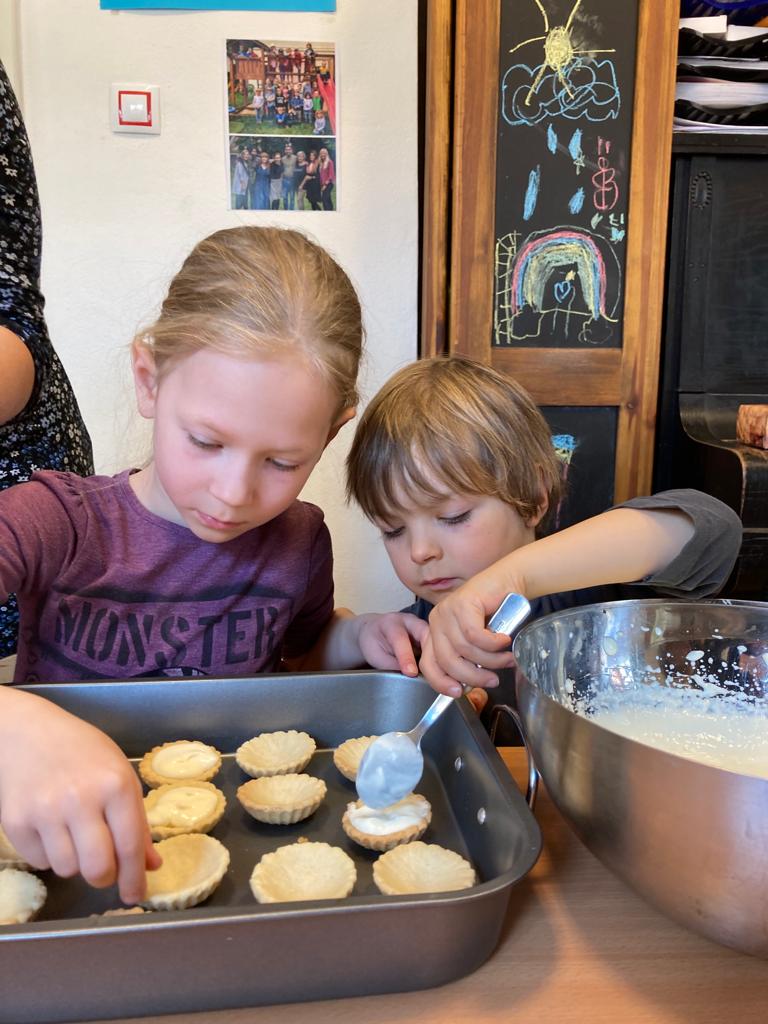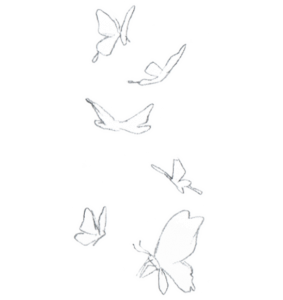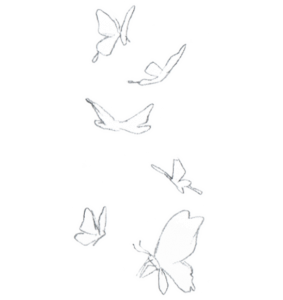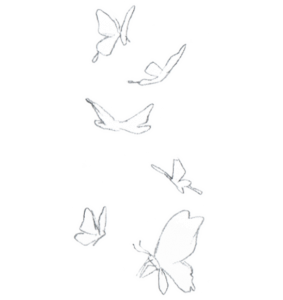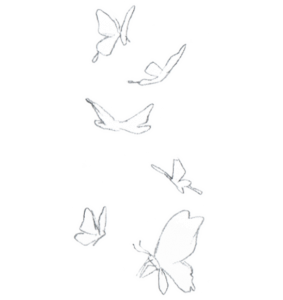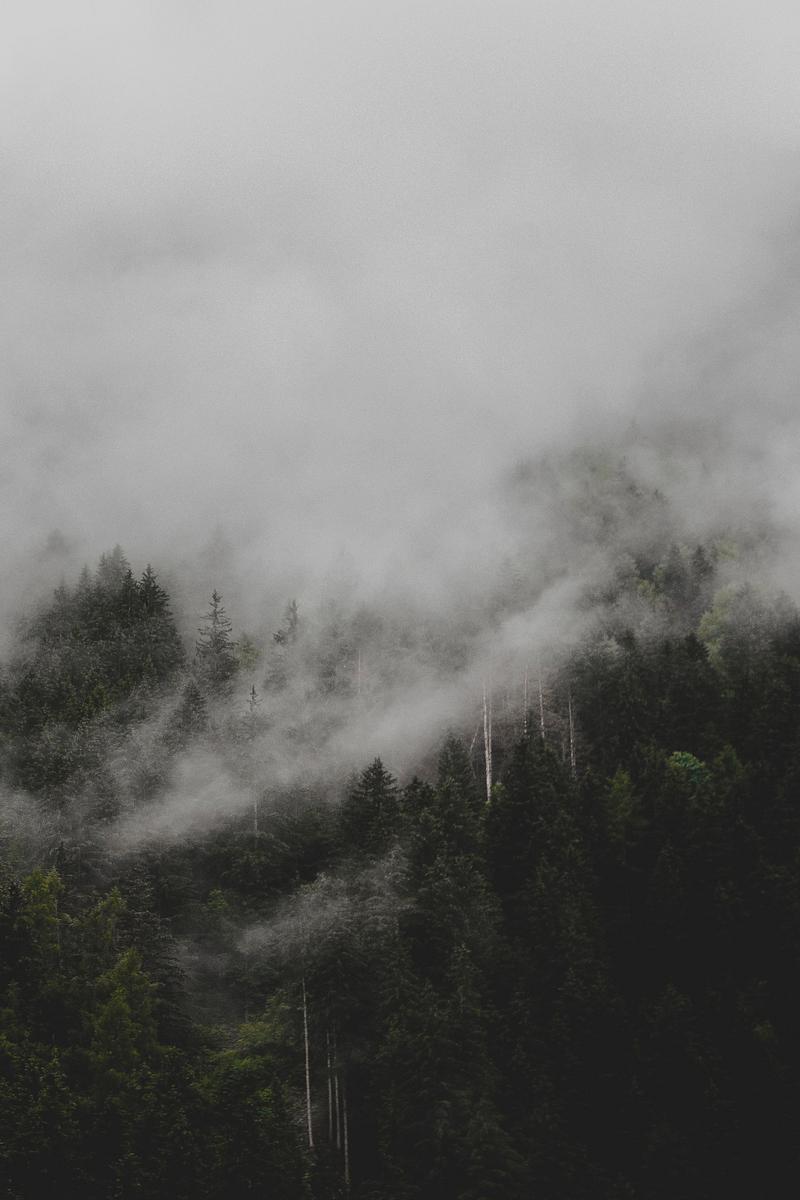 ACTIVITIES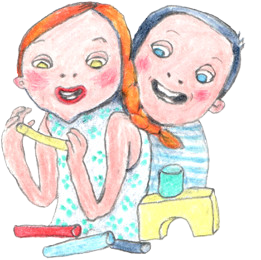 PARTY
We love celebrating holidays as much as we love preparing for them. On St. Nicolas´ Day St. Nicolas visits the kids with his two friends, the angel and the devil. Of course, we also celebrate Halloween, Christmas, Carnival, Easter, Mother´s Day, Father´s Day and Children´s Day. And we end the school year with the Summer Garden Celebration, where parents, grandparents and friends of the children and the nursery are invited to come celebrate with us.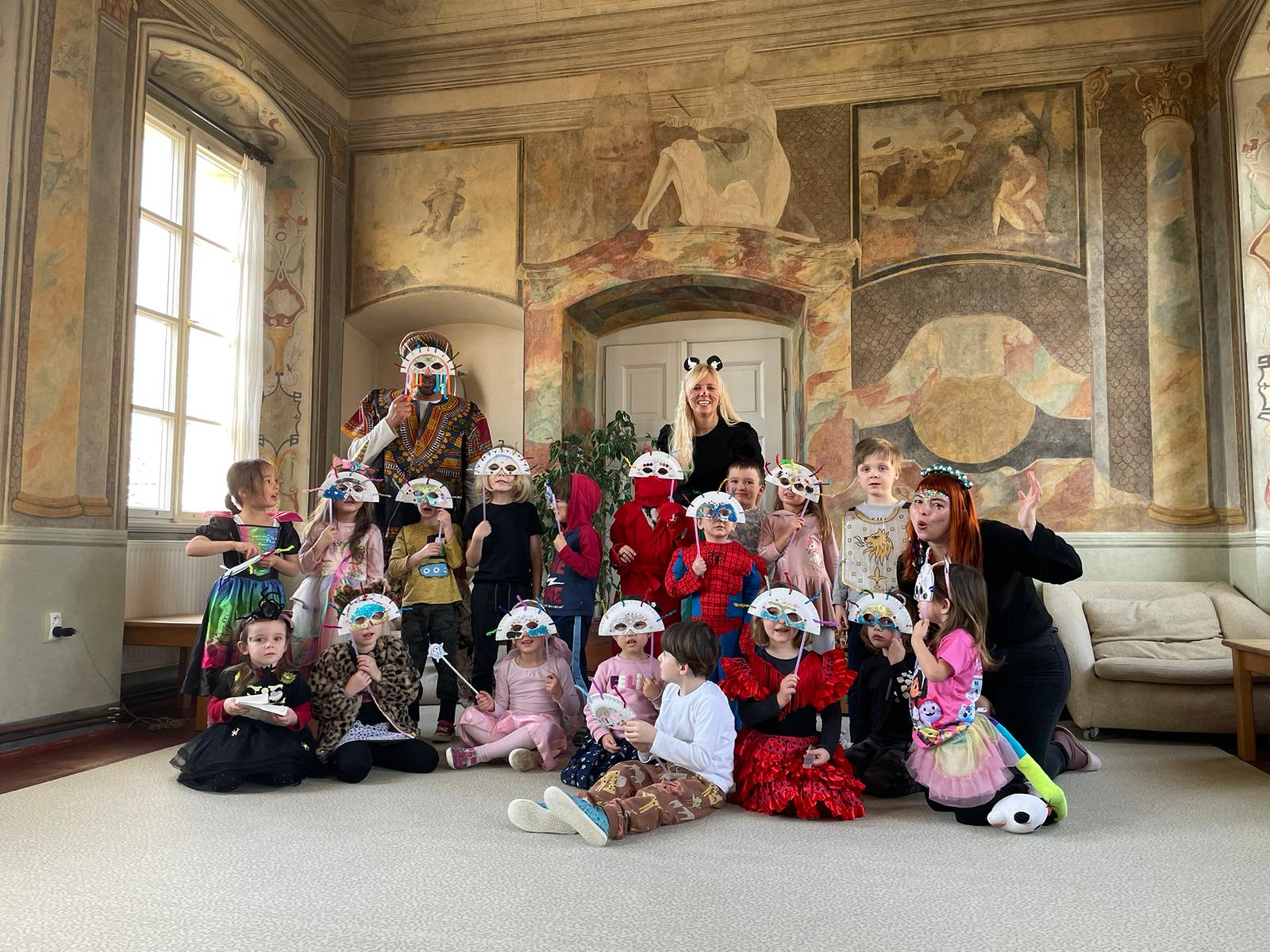 ALL YEAR LONG
We make trips to explore the surrounding nature and to the Prague ZOO.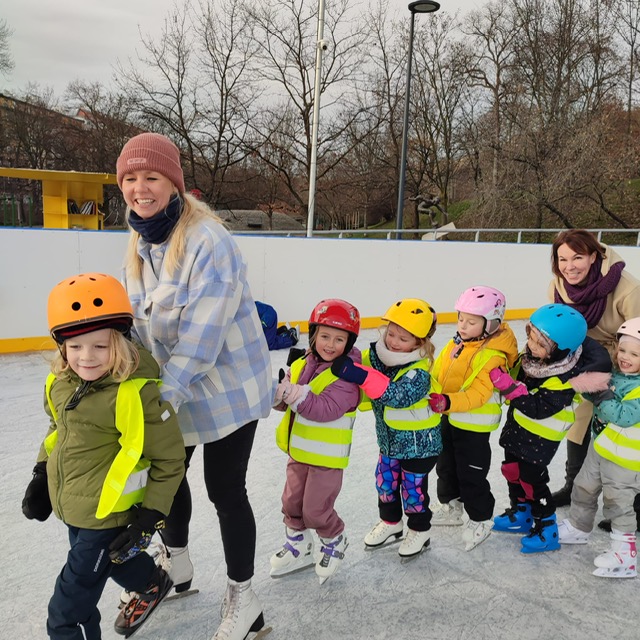 THEATRE
We often take the children to see theater plays. Some of the theaters we often visit are Damúza, Minor or D21.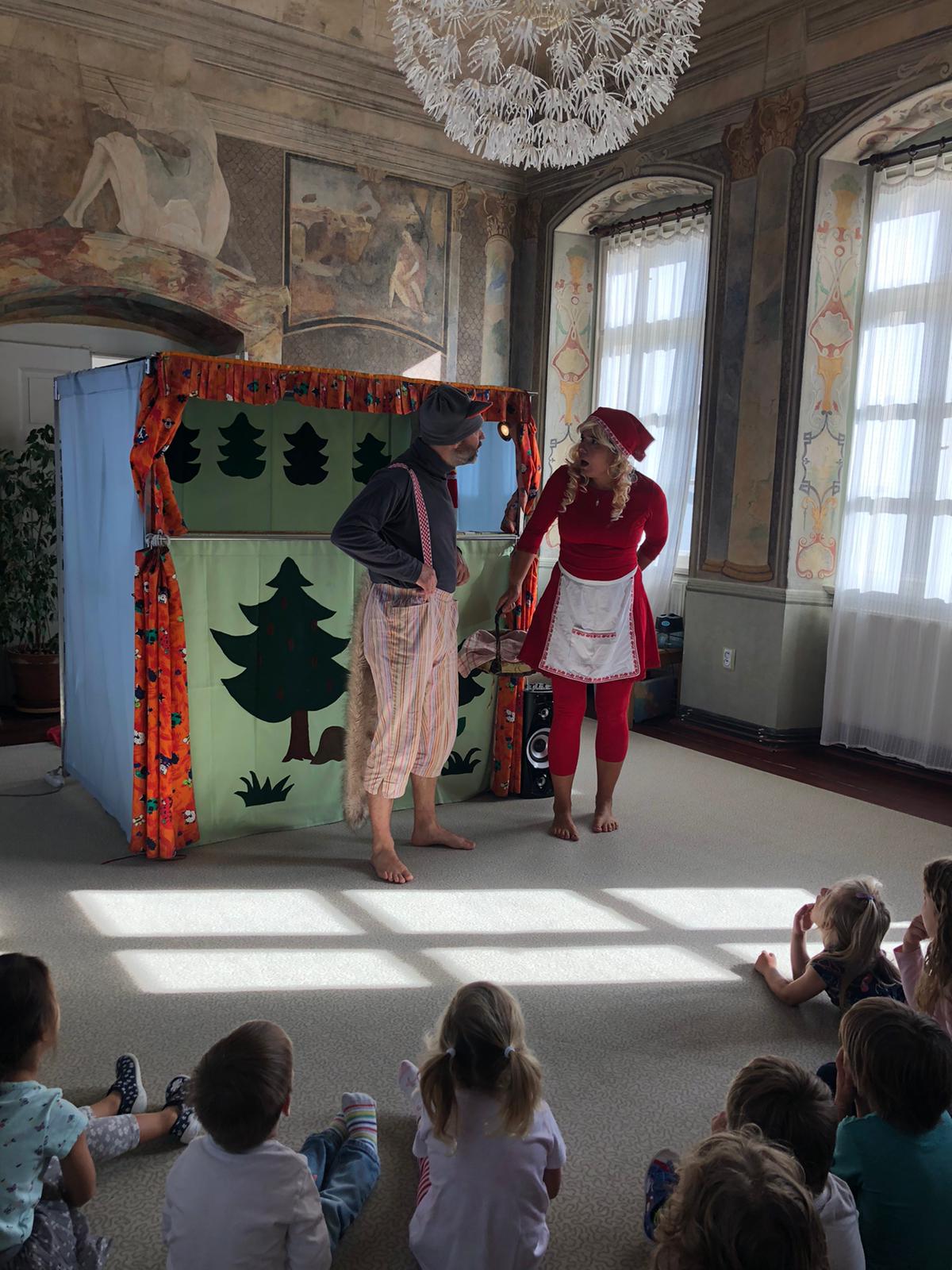 KINDERGARTEN IN NATURE
We regularly go to a five day kindergarten in nature with the older childern. Every year we have a different theme.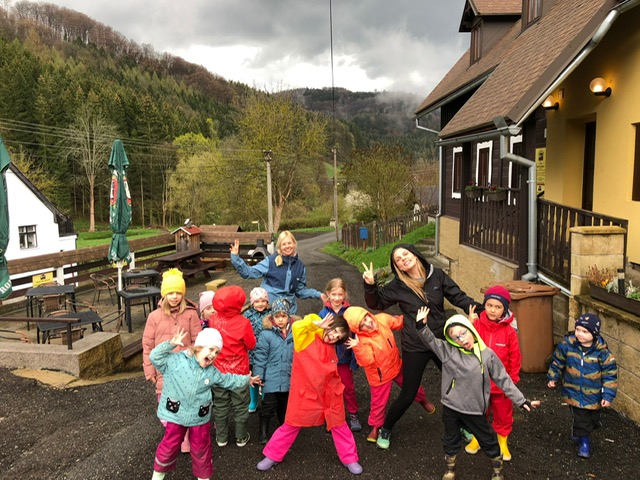 SPRING
In spring we visit the fairy Kvítkomíra and enjoy the beauty of Vyšehrad´s gardens and landscapes.
SUMMER
We love summer! During the hot days we set up a big swimming pool in our garden and the children have a chance to try out everything they learned in their swimming classes.
AUTUMN
In autumn we travel to autumn elf called Vítek, visit Toulcův Dvůr, go horseback riding in Bučovice and go to a pumpkin farm where we have an amazing pumpkin soup.
WINTER
Vyšehrad is an ideal place for winter fun where there are hills perfect for sledding in the snow. Before Christmas we go to visit Bethlehem and Winter Lady.